Elevate Physiotherapy & Wellness
We are dedicated to providing quality, individualized, one-to-one
care to ensure maximum benefits and a positive experience
Our Team
We are committed to continually provide quality individualized treatments.
This is paramount at Elevate and is shown through our persistent thirst for knowledge, passion for our profession and in helping our clients reach their goals.
Megan Bledsoe
MPT, BSc(ExSc), CSCS, FDN/IMS
Megan received her Master's degree in Physical Therapy from UBC in 2011, after having studied Exercise Science at the University of Akron in Ohio. She is a Certified Strength and Conditioning Specialist (CSCS) and has her Functional Dry Needling/Intramuscular Stimulation (FDN/IMS) certification.
Megan played professional softball in Europe and competed on the Canadian National Softball team. She enjoys all sports, including volleyball, soccer, floor hockey, dance and basketball. She takes every opportunity to be outside, enjoying time with her husband, two daughters and their dog.
Matthew Boudreau
BHK, MPT, IMS
Matt graduated from the UBC Masters of Physical Therapy program in 2014 and has a bachelors degree in Human Kinetics from UBC. He has also been certified in Functional dry Needling (IMS) through Kinetacore and has completed a diverse variety of post graduate courses covering anything from manual therapy of the spine to post operative and sports rehabilitation. Matt is also passionate about shoulder, hip, and knee injuries and has a keen interest in knowledge translation. This includes experience mentoring with the UBC Masters of Physiotherapy Program as a Clinical Skills Assistant.
Matt played competitive hockey in the PIJHL, KIJHL, and BCHL which had a vital role in his current passion for physical rehabilitation. He lives in Brookswood and spends most of his off time with his wife and 2 young daughters. Matt loves working out, running, playing golf and hockey, and performing DIY projects at home.
Braedon Dolfo
Student Massage Therapist
Braedon Dolfo, is currently studying Massage Therapy in British Columbia. As a former member of Team Canada, Paralympic Record Holder, and two time bronze medallist his knowledge for sport runs deep. Braedon continues to work with elite athletes and the general public as a student massage therapist and strength coach. He is dedicated to elevating the performance and health of every client.
Alicia Ambrose
BKin, Reg. Kinesiologist, Registered Massage Therapist
Alicia completed her program for massage therapy from West Coast College of Massage Therapy (WCCMT). She has been a fitness coach for the past 6 years and earned her Bachelors degree in Kinesiology from UFV. Her goal is to help her clients through both passive and active therapeutic modalities.
Alicia is a former professional dancer, performing across Canada, United States, and overseas with a variety of cruise ship and dance companies.
In her spare time she loves to travel with her husband Sean, do anything active, and run around with her dog Codi.
Inder Bring
MPT, BKin, IMS/FDN
Inder completed her Master's in Physical Therapy at UBC in 2016, shortly after completing her Bachelor in Kinesiology degree at the University of the Fraser Valley. Inder has a strong interest in musculoskeletal and sports injuries. She believes in providing quality care and treating the root of the problem. Her treatment approach involves a combination of manual therapy, functional dry needling (IMS), exercise therapy, and education to assist her clients in developing an individualized rehabilitation program to get you moving better and pain free.
Inder has her Level 1 Orthopedic and Manual Therapy certification and is also certified in Functional Dry Needling/Intramuscular Stimulation (IMS). She has had further training in treating vestibular conditions and torticollis in children. She values the importance of continuing education and plans on continuing to take educational courses to enhance her skill set.
In her spare time, Inder can be found at a basketball court shooting some hoops, hiking, and spending time with family and friends.
Sheena Le Blanc
Fascia Stretch Therapist, T.T.P.Dip, I.S.T.D (CB) (NB)
Sheena received her Stretch to Win Level 1 Fascial Stretch Therapy certification in 2018, following her certification she went to London, England to work with other Fasica Stretch Therapists who specialize in dancers and children.
Sheena has also completed her Teacher Training Program at The National Ballet School of Canada in 2005 and has taught ballet, conditioning and stretch to children and adults for the past sixteen years.
Sheena is a former dancer, performing for The Canada Winter Games Opening and Closing Ceremonies in 2005, as well as with a modern company which performed across Alberta.
In her spare time Sheena enjoys spending time with her husband and three kids. She takes every opportunity to travel and especially loves traveling throughout Europe and the UK.
Our Services
Our team implements numerous treatment techniques to ensure your individual physiotherapy goals are met, including manual therapy, joint and soft tissue mobilization and manipulation, IMS/Functional Dry Needling, taping, exercise prescription, education and modalities.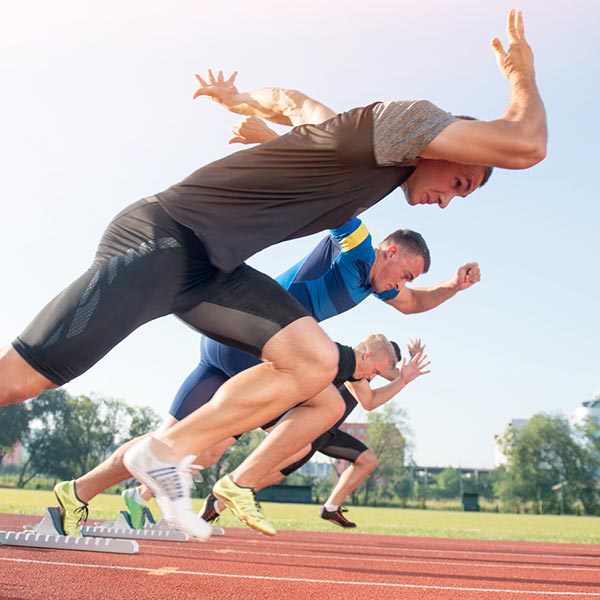 Rehabilitation /
Pre-Habilitation
We are dedicated to not only provide treatment and care post injury but also to the prevention of injury. Whether you are a competitive or recreational athlete, have certain physical occupational demands, are a musician or a weekend warrior, movement development plays an important role in your performance.
Manual
Therapy
We prefer a hands-on approach, bringing you back to your optimal movement and health. Through our detailed assessment including palpation and special ligament, joint or manual muscle tests, we are able to provide quality manual treatment consisting of soft tissue, joint and neural mobilization and manipulations.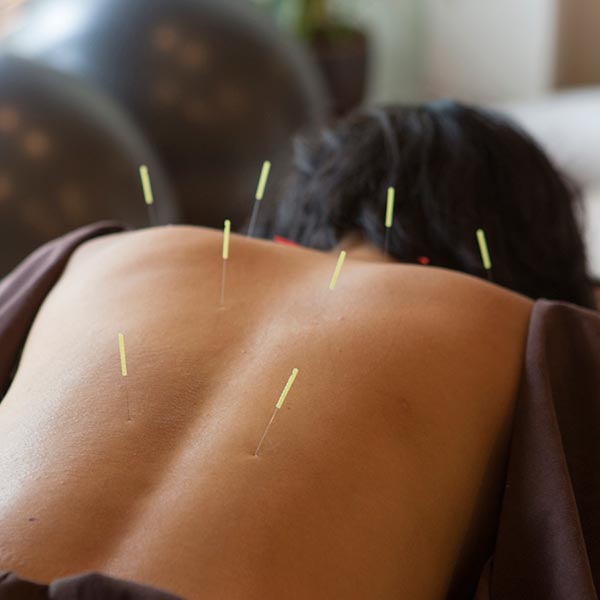 IMS /
FDN
Intramuscular Stimulation (IMS) / Functional Dry Needling (FDN) is a treatment used in injury rehab and pre-hab and can treat both acute and chronic pain.Thin needles are inserted into the muscles to elicit a "twitch response." This neuromuscular response allows tight muscles to relax, reducing pain and increasing function.
Exercise /
Movement
Exercise through movement, strength, flexibility, stability and balance are essential in our everyday activities. Having synergy within our movement systems allows us to function optimally. We create individualized exercise and movement plans that are essential to your performance and in achieving your goals.
Each individual is unique and brings different health goals to the table. Through our massage treatments, our job is to aide in your personal health journey. We will use different soft tissue techniques to return your individual body to its optimum function and work to maintain such. Massage treatments may consist of the use of massage tools, fascial release and stretches and the release of muscles though associated movements.
Fascial Stretch Therapy (FST)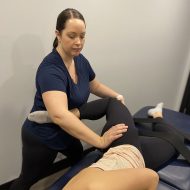 Fascia Stretch Therapy (FST) is a gentle full body assisted stretch session. FST improves the mobility of your nerves and the flexibility of your muscles and fascia by focusing on the fascial lines that connect through and wrap around muscles, nerves, organs and just about everything else in your body. By focusing on the neuromyofascial full body stretch, clients are able to increase mobility of joints, improve recovery time from an injury, assist with the healing of old injuries, maintain flexibility as you age, feel less stressed, obtain a more fluid movement quality and the list goes on and on… FST is pain free and one of the quickest, most effective and relaxing methods to eliminate pain, restore function, move and feel better in day to day activites, fitness and sports!
What can you expect from a typical FST session?
Upon your first treatment, your FST therapist will ask specific questions, and assess the body based on any complaints, or questions you may have. Each session is catered to the clients needs. All treatments are done on the table with two straps. The straps are there to hold the one leg in place, while the opposing one gets moved around. This assures a true stretch is occuring. The therapist will target each fascial net in order to properly assess which net is responsible for your pain. For each session, the client is expected to wear stretch pants, or shorts, and a tank top or t-shirt. Short shorts are not recommended.
Mobility is often improved after the first treatment, however hydration following your treatment is important. The therapist will give you exercises to help your areas of tightness. More than one session is normally recommended. Many clients report a decrease in stress, improved sleep and significant decrease in pain.
Price:

Initial Assessment and 75 minute appointments $125.00
90 minute appointments $150.00
60 minute appointments $100.00
45 minute appointments $75.00*
30 minute appointments $50.00*
* Pre-Competition stretch for certain sports/activities that are targeting several main muscles groups. Booked on recommendation of practitioner.
At this time FST is not covered under extended benefits, however, most Health Expenditure Accounts will cover FST.
I have been seeing Megan for around two years now. I love that she really takes the time to research the sport I am in so that she can fully understand what's going on with my body. She takes her time in assessing the issue at hand and I always feel better when I leave

Even after just one session, I would recommend trying FST. I felt better after my session with Sheena than after a regular massage! I've booked another session and I am looking forward to it!

Take care of your equipment, and your equipment will take care of you. Our bodies are our most important piece of equipment and FST sessions with Sheena are an exceptional tool to keep everything balanced and flowing properly. My sessions with Sheena have reduced recovery times and improved my overall wellness! I HIGHLY recommend!!!

I have visited many physiotherapists over the years for my chronic back pain, the difference at Elevate Physiotherapy & Wellness are the results. Megan's ability to identify the specific problem, explain it in terms I can understand and provide immediate relief utilizing Manual Therapy and IMS allows me to enjoy more pain-free days than I have had in years. Megan augments the treatment provided at her clinic with a specific regiment of core exercises I can easily follow at home. I am thankful for the pain relief Megan provides and would encourage anyone to visit Elevate Physiotherapy & Wellness for your specific physiotherapy needs.

Megan helped me through the pain and loss of mobility associated with the breakdown of my left knee, and prepared me for the challenges of knee replacement surgery. During post surgery rehabilitation, Megan's experience, patience and persistence allowed me to recover quickly and regain my mobility. My experience gave me complete trust in Megan's abilities and compassion for her work. Should the need arise I will be sure to seek Megan's professional care to see me through.

I received FST treatment from Sheena and she was amazing! The treatment helped with my mobility in my hips and also cured sciatic issues so I was able to do my daily activities. I would definitely recommend her if you want to be more mobile and have your body feel better in general
What To Expect
All of our sessions are one-to-one which we believe results in faster, more reliable and efficient care. Such care allows us to work on the small details that make a difference in your rehabilitation and pre-habilitation.
Appointments consist of a detailed history, assessment, treatment, exercise and education. Some of which may vary depending on the injury.
What to wear
Please come with shorts and clothing suitable for movement. Women please have a tank top or sports bra. If the area being treated is covered by the racer back of a sports bra (ie the mid spine) please wear clothing or bra where this area is visible.
What to bring
– Any footwear that may be contributing to the problem such as running/gym/cycling shoes, soccer boots, pointe shoes for ballet.
– Any Imaging (MRI, X-ray, CT, Ultrasound) and any other test results or specialist notes.
– ICBC Clients please bring your ICBC claim number, doctors referral, and adjusters information (if available).
Fee Structure
Physiotherapy
Initial Assessment and 60 minute appointments $160
45 minute appointments $120.00
30 minute appointments $80.00
Registered Massage Therapist (RMT)
Initial Assessment and 60 minute appointments $120.00
90 minute appointments $180.00
45 minute appointments $95.00
30 minute appointments $60.00
ICBC Clients are accepted, a user fee of $10 is charged per appointment. Rates are as above, if the client is needing more than the allotted 30 minutes ICBC covers the client is expected to pay.
MSP $23 will be covered towards your service for a maximum of 10 visits. Please note that this is a shared service with massage therapy, chiropractic, naturopathy, acupuncture and podiatry. Should you receive treatment and you have reached your 10 visit coverage you will settle your account at the private paying rate.
Initial Assessments include new injuries or old injuries that have not been treated within the last 3 months.
Direct Billing Please call the office to see if your provider is on our list to directly bill your extended medical plan.
* Please respect our 24 hour cancellation window. If you no show for the appointment or cancel with less than 24 hours notice you will be asked to pay for 50% of the billing cost of your scheduled appointment. Thank you.
Job Opportunities
Are you wanting to treat your clients in a one-to-one setting? Enjoy working within a comfortable, fun environment where continuing education is valued and peer discussions encouraged? Join our team at Elevate Physiotherapy & Wellness!
Our physiotherapy clinic is conveniently located inside of a private, well respected and established gym. We have 3 private treatment rooms all with new equipment. We are a growing clinic with a focus on hands on, manual physiotherapy and exercise based treatments with minimal use of modalities.
All one to one appointments with 60 minute initial assessments and 30, 45 and 60 minute subsequent visits.
This is a great opportunity to work in a client centred setting with a predominantly private paying, motivated, active population. We direct bill insurance companies and do not see any Worksafe Clients.
Looking for:
Solid foundation in exercise prescription
IMS/Dry Needling preferred
Further education/courses in manual therapy
Motivated, energetic physiotherapist
1-4 + years experience, new grads welcome to apply
Specialty areas ie Pelvic Health welcome to apply
Included:
Private treatment rooms, all new equipment
Gym space with new equipment
Excellent Admin staff to handle bookings and billing
Electronic documentation (Jane Software)
Mentorship
Education- group discussions/case study reviews
Competitive compensation
Full Caseload support
Referral Network within the community and client building opportunities
Part Time building into Full Time.
Ideal availability Monday, Wednesday, Friday, Saturday (Flexible)
At Elevate we feel it is important to have community and family involvement. We support local sports teams, schools and programs within our neighbourhood.
If this sounds like the clinic environment and culture you want to be a part of, contact us today!
Email your resume to megan@elevatephysioandwellness.ca
T 604.530.8474 | F 1.888.371.0536
E elevate@elevatephysioandwellness.ca
5197A – 216th Street, Langley, BC V3A 2N4
We are located in the same block as the Langley Airport and share a building with Hybrid Athletics.